Reducing Waste and Making ECO Friendly Decisions
Reducing Waste and Making ECO Friendly Decisions
Having an outdoors wedding and hiring a yurt is a wonderful ECO friendly option. All our yurts are handmade using natural ethically sourced materials. While it's inevitable that there will be waste at a wedding, you don't have to leave your venue looking like the end of a festival. Therefore there are lots of ways you can make sure that you are helping the environment while still enjoying the best day of your life.
Invitations
Think about using recycled and biodegradable paper or even going paperless. Technology and the internet are great for sending e-invitations and many people now create their own websites to put all the wedding information on and guests can RSVP online. This actually makes it easier for the guests anyway as they don't need to post anything back and keeps all your RSVPs in one place.
Seed paper is also becoming increasingly popular. This is paper that can be planted afterwards and wildflowers will grow from it. This is a beautiful reminder for your guests but also good for the bees.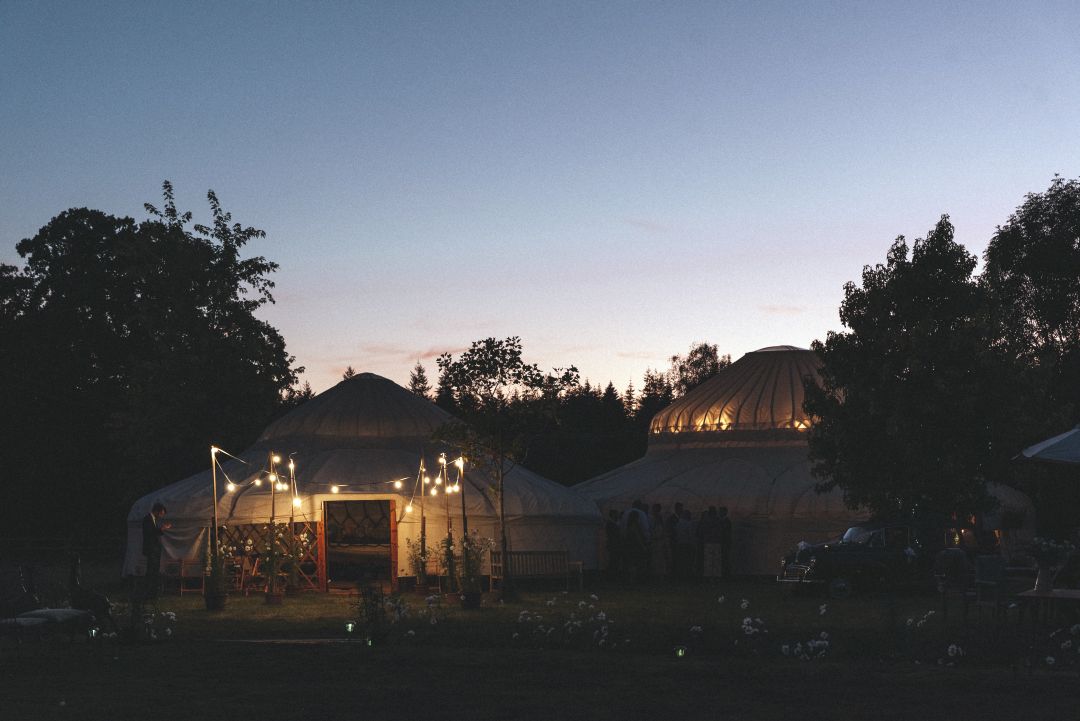 Decor
You can hire almost everything through us, this reduces single use waste and also helps with your budget. If you do need to buy anything, try to buy locally sourced products and second hand items. You will find that many things may be as good as new as perhaps they will only have been used once for someone else's wedding.
Make sure your florist sources local and seasonal flowers, these will also work well with the natural environment you will be surrounded by, but is much better for the environment.
Recycling
With a yurt wedding, you will often be the one left to clear up and dispose of the rubbish. Make it easier for yourself by putting out recycling bins with clear labels, glass, plastics, food, etc. If you are supplying the plates and cutlery there are great compostable options available these days. Bamboo is popular now and replaces paper and plastic. Make sure you use biodegradable cups instead of polystyrene and plastic. Make sure you speak to your caterer, and check that they are doing their part. Try and choose a caterer that has an eco friendly practise and that food is sourced locally.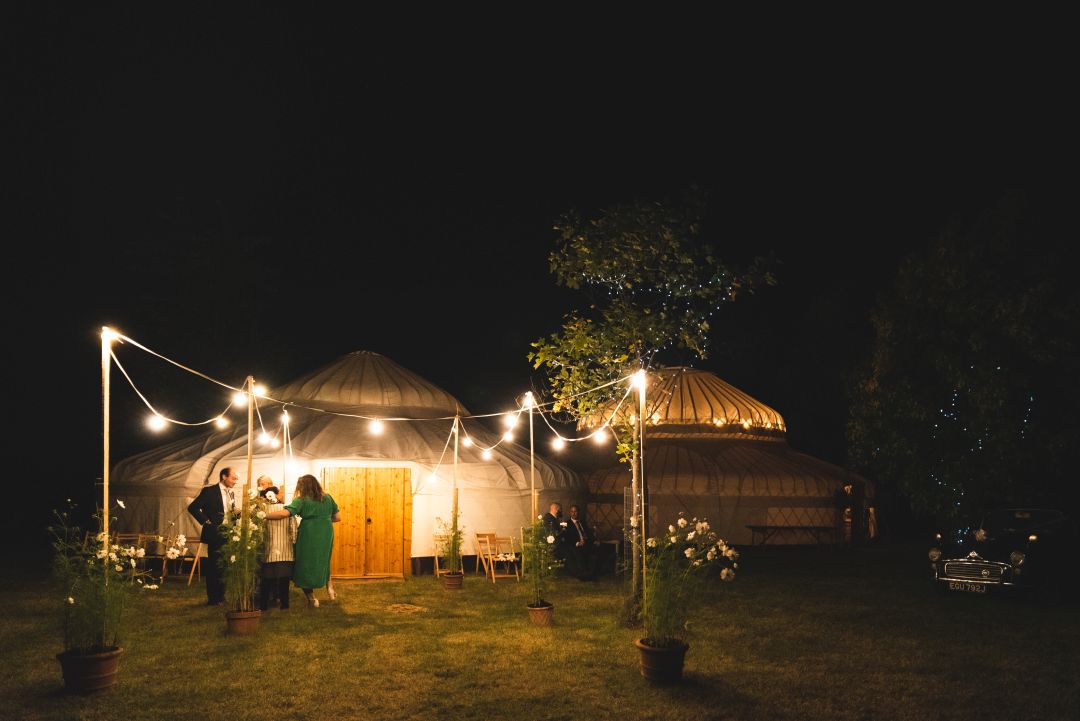 Attire
Consider hiring groomsmen's suits and bridesmaids dresses. This will reduce waste and also help you keep within a budget. You can also believe it or not hire a wedding dress, or if you want to have it fitted and tailored, think about buying a second hand wedding dress. Also make sure all your jewellery and the rings are from an ethical jewellers and that if you have any diamonds, that you know the origin of where they have come from. Any reputable jeweler will have the proper paperwork that tells you exactly where and how they have been mined.